Night Service Story
English title:
Night Service Story
Japanese title:
夜伽話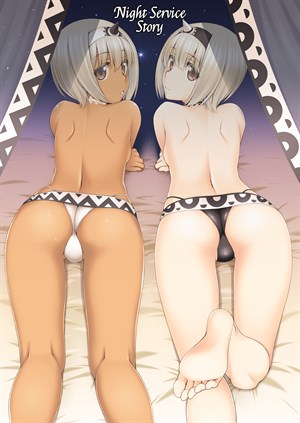 Page count: 29
Year published: .
Comic id: #91
Description »

Feeling a bit bothered by the full moon, twins Saarana and Uruuru seek out Haku to help them calm down.
After finding out that their master has no experience in this kind of late-night acts, they decide to teach him personally with their bodies.
What ensues is long night filled with twice the action.
*All characters depicted in this work of fiction are adults, regardless of their visual representation or textual description, and are not based on any real person*
Comments
No comments yet.