Half of PRISM
English title:
Half of PRISM
Japanese title:
Half of PRISM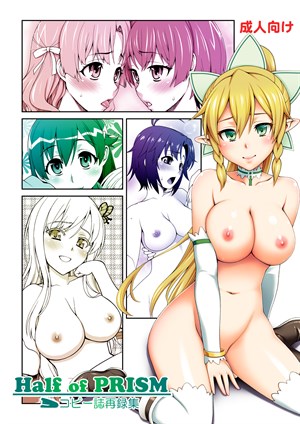 Preview Pages
Page count: 27
Year published: .
Comic id: #77
Description »

Copy books or kopihons are small, few-pages-long doujinshi that are usually sold for a small price at doujinshi conventions alongside their bigger cousins. They got their name from the fact that they are usually photocopied rather than properly printed.
This doujinshi collects five Kabayakiya kopihons that were originally published between January 2012 and February 2013. Each of the five parts is 4 pages long, with 3 pages of manga and one full-page illustration.
Contained parts feature following characters:
Sena and Yozora from Haganai
Madoka, Lan and Muginami from Rinne no Lagrange
Kanna and Mio from Ano Natsu de Matteru
Makoto (with a guest appearance by Takane) from iM@S
Alicia Rue, Sakuya and Leafa from SAO


Note: this doujinshi has been remastered on May 13th 2020. If you purchased it previously, please redownload the new version from your library.
*All characters depicted in this work of fiction are adults, regardless of their visual representation or textual description, and are not based on any real person*
Comments
No comments yet.