Delphinium Madonna
English title:
Delphinium Madonna
Japanese title:
Delphinium Madonna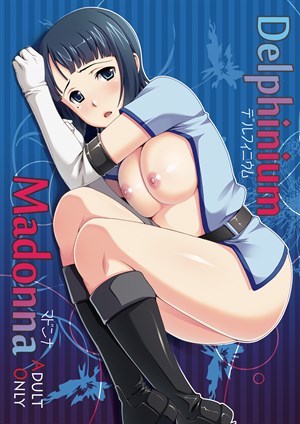 Preview Pages
Page count: 19
Year published: .
Comic id: #74
Description »

Sachi may suck as a VRMMO player, but she's not stupid. It may seem degrading at first, but when one's life is on the line, sucking up to more powerful people is a valid survival strategy. And she's apparently quite good at sucking.

Similarly, eventually ditching her old guild for a more powerful player is also a rational move.

Read an erotic tale of one opportunistic player as she uses all her skills and attributes to survive the harsh reality of the SAO death game.

Note: this doujinshi has been remastered on June 1st 2020. If you purchased it previously, please redownload the new version from your library.
*All characters depicted in this work of fiction are adults, regardless of their visual representation or textual description, and are not based on any real person*
Comments
No comments yet.