Memories
English title:
Memories
Japanese title:
Memories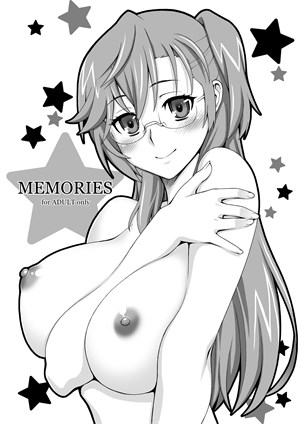 Preview Pages
Page count: 13
Year published: .
Comic id: #76
Description »

A collection of 3 short stories featuring 3 main heroines of AnoNatsu (Ichika, Kanna and Mio) having their way with their preferred male characters.
If you were annoyed by how wimpy male characters acted in AnoNatsu, you'll surely enjoy seeing the girls take initiative and showing them how it's done!
Also includes rough sketches of the discarded early concept for an alternative, more dark storyline, with translated author comments.
*All characters depicted in this work of fiction are adults, regardless of their visual representation or textual description, and are not based on any real person*
Comments
No comments yet.