AWESOME
English title:
AWESOME
Japanese title:
AWESOME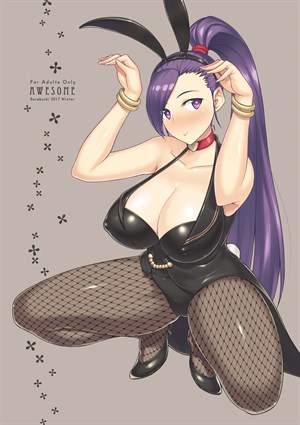 Preview Pages
Page count: 38
Source: Dragon Quest XI
Year published: .
Comic id: #520
Description »

After completing a quest in Puerto Valor, Jade is tricked into wearing a "puppet ring", a cursed item allowing a local old man to completely control her. Wanting to spice things up, he makes her completely aware of everything that's happening and promises to let her go if she can endure a whole month of his "technique" without giving in. It's going to be a very interesting month, spiced up by Jade's costumes.
*All characters depicted in this work of fiction are adults, regardless of their visual representation or textual description, and are not based on any real person*
Comments
No comments yet.