Depravity
English title:
Depravity
Japanese title:
堕落ノ華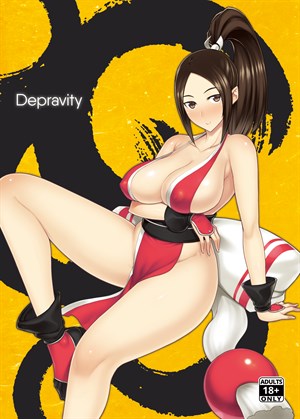 Preview Pages
Page count: 36
Source: The King of Fighters
Year published: .
Comic id: #405
Description »

Mai is on a mission to infiltrate a secret crime organization. The issue is that the initiation process requires her to pleasure the organization's boss. She knew this beforehand, so she goes ahead without complaint. But once the initiation begins, she gets more than she bargained for...
*All characters depicted in this work of fiction are adults, regardless of their visual representation or textual description, and are not based on any real person*
Comments
No comments yet.