MISTAKE
English title:
MISTAKE
Japanese title:
MISTAKE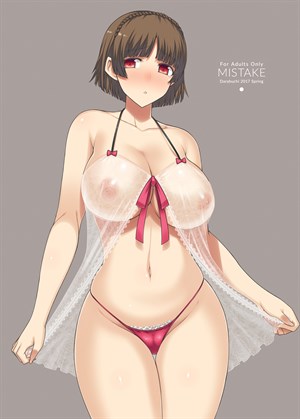 Preview Pages
Page count: 19
Year published: .
Comic id: #232
Description »

After the Phantom Thieves fail their goals, they are forced into debt slavery! This doujinshi follows Makoto as she work in a brothel to pay of her debt. She starts reluctant, but skilled customers slowly break her in, until she's more than willing to serve the men who come to visit. She even gets to enjoy her situation.

Of course, this being a Darabuchi doujinshi, she end up with a big round belly. But hey, some of her customers are down for some preggo sex too!
*All characters depicted in this work of fiction are adults, regardless of their visual representation or textual description, and are not based on any real person*
Comments
No comments yet.