Noshiron Commandeered
English title:
Noshiron Commandeered
Japanese title:
能代ん鹵獲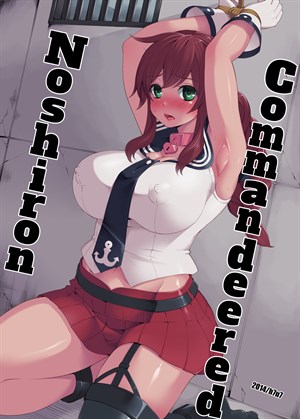 Preview Pages
Page count: 25
Year published: .
Comic id: #89
Description »

Noshiron was trying too hard to get on Admiral's good side and unwittingly accepted an invitation to a session of erotic roleplaying.
What she thought was a normal date, turned out to be a hot session of S&M, bondage and roleplaying. She starts of somewhat perplexed, but after a healthy dose or irrumatio, enema and hot anal action, she really starts to get into her role of a helpless damsel being interrogated by the evil mastermind (Admiral). And a long interrogation it is…

*All characters depicted in this work of fiction are adults, regardless of their visual representation or textual description, and are not based on any real person*
Comments
No comments yet.