Shigure and Hamakaze in Racing Swimsuits
English title:
Shigure and Hamakaze in Racing Swimsuits
Japanese title:
競泳水着な時雨ちゃんと浜風さんと。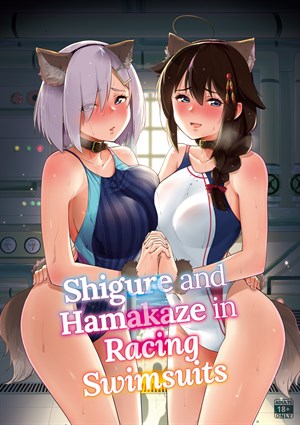 Preview Pages
Page count: 27
Year published: .
Comic id: #315
Description »

Recently, Shigure has been acing the swimming class, leading to Hamakaze getting depressed. Shigure reveals she's been getting "private swimming lessons" from Admiral and Hamakaze decides to join her.

The thing is, "private lessons" are just an excuse for some kinky sex in swimsuits. Kinky sex is the reward for fast swimming. A pretty good teaching method, all in all.

By the end of this doujin, Hamakaze is acing her swimming too...
*All characters depicted in this work of fiction are adults, regardless of their visual representation or textual description, and are not based on any real person*
Comments
No comments yet.