Chizuru-chan Development Diary 3
English title: Development Diary Ch.7: Chizuru-chan Development Diary 3
Japanese title:
開発日記7章: 千鶴ちゃん開発日記3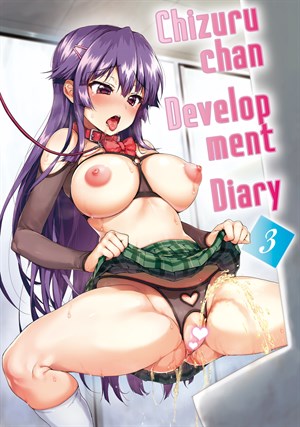 Page count: 33
Year published: .
Comic id: #87
Description »

The story continues from the point where we last left Chizuru-chan!
Tamura, Chizuru's teacher, has been making tons of money from posting her sex videos online. But it is still not enough, so he decides to spend the last few days before his embezzlement is discovered in absolute hedonism.
And Chizuru-chan is thus exposed to exhibionism, public sex, public urination and finally a threesome in the men's public toilet. And she keeps enjoying it more and more...
*All characters depicted in this work of fiction are adults, regardless of their visual representation or textual description, and are not based on any real person*
Comments
3 comments in total.
This is one of my current favorite artists. Please consider releasing his full-color special for this series as well:

http://mutyakai.blog.fc2.com/blog-entry-195.html

Thank you for your work!
Comment by: DibaTibaNiba
on
Is that the uncle I spy from the other story arc~

@littlenoir
Yeah, the detail on the genitalia is a nice touch.
Wonder why he bothered when it would just be covered up by black bars,mosaics or whiteout in Japan.
Maybe it's because the hymen is missing but I feel like her pussy was drawn to be more loose and lewd the further the story got.
https://u.pomf.is/ctyzzg.jpg


Comment by: littlenoir
on
Another great release! :D
I really love the detail he puts into the normally censored parts.
Too bad fatal pulse doesn't put as much detail into that stuff.
Hopefully we will get more works with great artwork again soon!