KanCollection 1
English title:
KanCollection 1
Japanese title:
カンマト1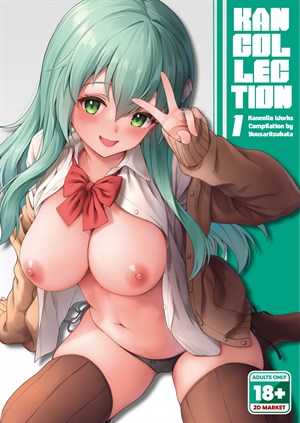 Preview Pages
Page count: 136
Year published: .
Comic id: #584
Description »

Did you miss any of the early Kancolle doujins from circle Yuusaritsukata? This collection is here to rectify that! Now with improved script and reworked lettering~

Containing five earliest Kancolle doujins from the master of soft, supple tits and vanilla, Awayume:
*Summer Love Vacation with Suzuya
*Haruna is a Bad Girl
*Sweet Sweet Kashima
*Can You Hear the Sound of the Bell?
*KonHaru Sandwich
Plus an all-new extra chapter about the Admiral going after sleeping Suzuya, only for her to wake up at a crucial moment and execute a sneak counter-attack with her boobs~

*All characters depicted in this work of fiction are adults, regardless of their visual representation or textual description, and are not based on any real person*
Comments
No comments yet.