Dogeza Collection
English title:
Dogeza Collection
Japanese title:
土下座まとめ本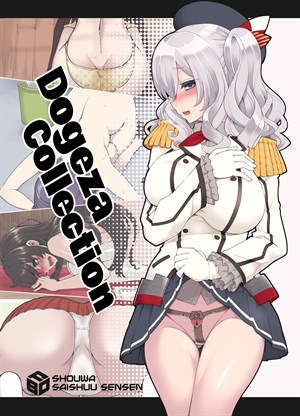 Preview Pages
Page count: 16
Year published: .
Comic id: #162
Description »

This doujinshi a collection of short (few pages long) stories and Illustrations by Hanauna, featuring various Kancolle characters and all centering around one theme: Dogeza, a sort of deep sitting bow where the the forehead touches the floor. If you aren't sure how can that be sexy, just imagine a naked girl doing it and you'll see the truth.

Of course, there's also a plenty of fellatio, rough sex and bondage in this doujinshi, just to be clear. It's even full-color, in case the sample pages didn't make that obvious!
*All characters depicted in this work of fiction are adults, regardless of their visual representation or textual description, and are not based on any real person*
Comments
1 comments in total.
Comment by: Tsunetsuki
on
It's always nice to read new afterwords for the English release. Thanks! Of course, the manga is good as well.