A World Where Small, Phimotic Cocks Are Hated
English title:
A World Where Small, Phimotic Cocks Are Hated
Japanese title:
短小包茎はお断りな世界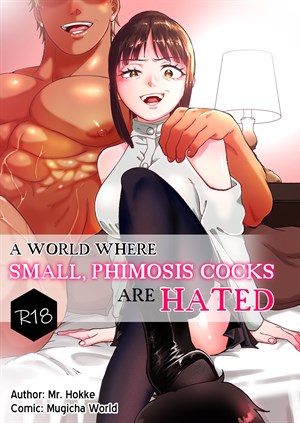 Preview Pages
Page count: 32
Year published: .
Comic id: #562
Description »

Shuhei is a healthy young man who wants to have a child with his wife. There's a problem though: he has a small phimotic penis, and in this world, people like him are legally barred from having children. There is a solution: the government will provide a burly healthy man with a big dick to impregnate his wife. He decides to stay and see the act though, convinced his wife will keep loving him after the act.

There's no way she'd realize just how much of a loser he is the moment she sees what a real cock looks like, right? And she definitely won't start berating him on the spot and demanding he begs a better man to impregnate her, right?

This story is a real treat for both masochists and NTR enjoyers.
*All characters depicted in this work of fiction are adults, regardless of their visual representation or textual description, and are not based on any real person*
Comments
No comments yet.