Sadistic Idol x Sex Doll - Chapter 9
English title:
Sadistic Idol x Sex Doll - Chapter 9
Japanese title:
ドSアイドル×性処理係 ~女体化した俺は、ライブ中でもイキまくり!?~(9)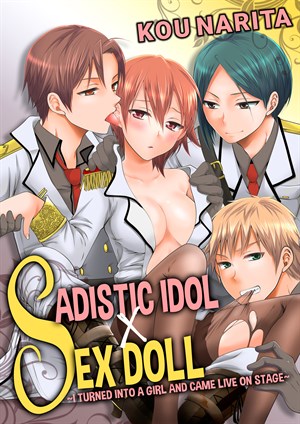 Page count: 30
Year published: .
Comic id: #445
Description »

"You've got such a hot body... We'll give you plenty of love every night from now on."

Aki, one of the members of the up and coming all-male idol group Alphard has turned into a girl! This sparks a sadistic streak in the other members, and Aki becomes like putty in their hands!

The group keeps Aki's transformation a secret from the fans, but meanwhile, backstage, they can't keep their hands off Aki, taking him at every opportunity they can get: in the dressing room, at the dance studio, in the dorm's bathroom... Cumming again and again during their rough, forceful sex, what fate will await Aki as the others compete for his affection!? This story has 9 chapters in total! Be sure to read them all!
English digital edition published by Burst Crisis

© Kou Narita / Taiyoh Tosho
*All characters depicted in this work of fiction are adults, regardless of their visual representation or textual description, and are not based on any real person*
Comments
No comments yet.