Monthly Girl 2
English title:
Monthly Girl 2
Japanese title:
月イチ女の子2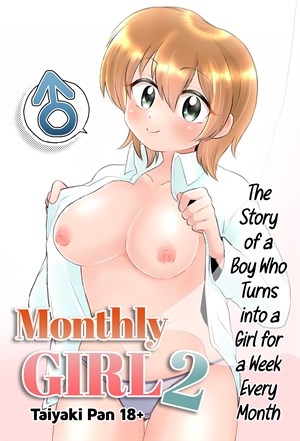 Preview Pages
Page count: 35
Year published: .
Comic id: #526
Description »

Another chapter in the cute, wholesome and slightly kinky TSF comedy from Taiyaki Pan is here!

A month after Kazuma discovered that his best friend Chihiro turns into a girl for a week every month, that time has come again. Chihiro is still struggling with his changed body, so Kazuma suggests that he try wearing some of his sister's old bras. And then it turns out Chihiro has no idea how to put on a bra and asks Kazuma for help. You can see how that is going to end...
*All characters depicted in this work of fiction are adults, regardless of their visual representation or textual description, and are not based on any real person*
Comments
No comments yet.