Girls in Bloom - Awoken by the Princess's Kiss #2
English title:
Girls in Bloom - Awoken by the Princess's Kiss #2
Japanese title:
少女は色づく百合に恋をする (9)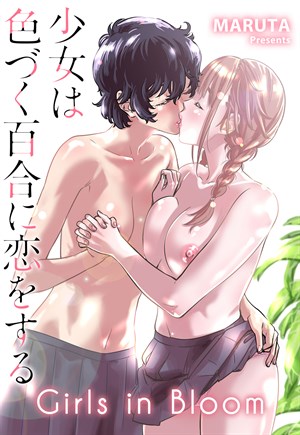 Page count: 23
Year published: .
Comic id: #436
Description »

"I don't need friends here."

Akira, a girl from Tokyo, is thrust into the countryside for three months due to her father's work. Although she insists on not making any friends during her short stay, her plans go awry when she stumbles upon two of her female classmates having sex on her first day after transferring in. Akira the city girl becomes entangled with these country girls and embarks on a sweet, sensual ride into the unknown world of yuri.

This is chapter 2 of the fantastic yuri series, "Awoken by the Princess's Kiss, part of the "Girls in Bloom" compilation book.
English digital edition published by Burst Crisis

© MARUTA / Taiyoh Tosho
*All characters depicted in this work of fiction are adults, regardless of their visual representation or textual description, and are not based on any real person*
Comments
1 comments in total.
The second and final installment of a story about a burgeoning relationship between a cute, tomboyish athlete, and her sexy, soft, busty lover. The series (and really, everything by Maruta) has lovely art, the girls' relationship is adorable (no het, yaoi, futa, rape, NTR, etc.), and the book has just a pinch of humor/comedy.

The thing I love most is that so many pages are given over to depicting their sexual relationship, as a lot of yuri will have maybe three or four pages in a twenty page chapter, with even those pages being super mild. Maruta's heroine's kiss desperately, hold/touch each other, and eat pussy with vigor. I strongly recommend this chapter, the first installment, and the seven installments of Blossoming Days!