Girls in Bloom - Blossoming Days #1
English title:
Girls in Bloom - Blossoming Days #1
Japanese title:
少女は色づく百合に恋をする (1)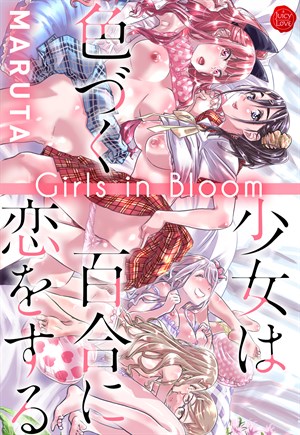 Page count: 24
Year published: .
Comic id: #428
Description »

"I don't need friends here."

Akira, a girl from Tokyo, is thrust into the countryside for three months due to her father's work. Although she insists on not making any friends during her short stay, her plans go awry when she stumbles upon two of her female classmates having sex on her first day after transferring in. Akira the city girl becomes entangled with these country girls and embarks on a sweet, sensual ride into the unknown world of yuri.

This is chapter 1 of the fantastic yuri series, Blossoming Days, part of the "Girls in Bloom" compilation book.
English digital edition published by Burst Crisis

© MARUTA / Taiyoh Tosho
*All characters depicted in this work of fiction are adults, regardless of their visual representation or textual description, and are not based on any real person*
Comments
1 comments in total.
I love yuri books, but most lend to be extremely light on actual sex. Maruta delivers the goods here. This is part one of a seven part series. It stars Akira, gorgeous, fashionable girl plucked from Tokyo and flung into a rural setting as her father travels for work. She meets a bunch of cute, but unfashionable country girls, and is unimpressed by them. However, when she stumbles upon Miumi and Ririko in the old school building together, she is shocked -and, despite herself, aroused- by their antics. Turns out these country girls aren't as naive as she thought! Maybe Akira herself has a thing or two to learn, and new experiences to take in at her small, rural school!

Maruta's yuri books are heavy on sex, and in this series you can expect voyeurism, multiple partners, threesomes, and lavish depictions of breastplay, fingering, masturbation, cunnilingus (including facesitting), and tribadism, with just a small bit of of toy use. Strongly recommended to buy all seven installments!