Idol Puppet Chapter 2 Part 2
English title:
Idol Puppet Chapter 2 Part 2
Japanese title:
アイドル強●操作〜悪徳社長に操られた処女アイドル〜2 【後編】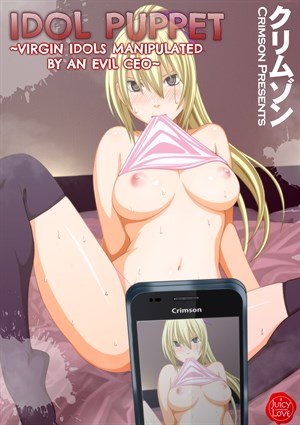 Page count: 52
Year published: .
Comic id: #427
Description »

"I'm really sorry! So please, stop it...!"

The magic smartphone that allows people to manipulate women's bodies by touching their photos has found another victim: the "tough girl" idol, Maria Amane. One touch of the screen makes ripples of pleasure run though her body! She can be manipulated into doing anything, and even her sensitivity level can be freely adjusted!

No matter where she is – at a café, in a taxi, on the train, at her house, or with her friends – not even the strong-willed Maria is able to resist the powers of the magic smartphone. Will she too succumb to the intense pleasure it brings her!?

This is the second half of the part 2 of the hit series of full color comics drawn by Crimson!
English digital edition published by Burst Crisis

© Crimson / Taiyoh Tosho
*All characters depicted in this work of fiction are adults, regardless of their visual representation or textual description, and are not based on any real person*
Comments
No comments yet.