Calming the Panzer High 4
English title:
Calming the Panzer High 4
Japanese title:
パンツァーハイのおさめかた4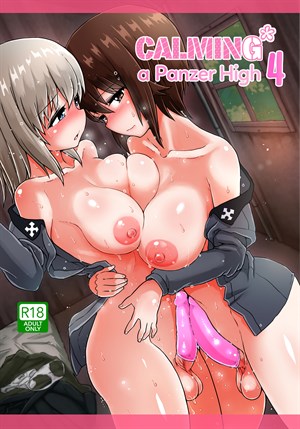 Preview Pages
Page count: 28
Year published: .
Comic id: #383
Description »

Where the first three volumes of "Calming the Panzer High" took place in the Ooarai School, this volume stars Kuromorimine girls. Specifically, the heroines are Itsumi Erika and Nishizumi Maho.

As before, one of the girls gets afflicted by Panzer High and it's up to the rest of her team to help her calm down. Consequently, the patient is Erika and the one helping her is her commander Maho. But it soon becomes apparent that their relationship is not just one between a commander and a subordinate...
*All characters depicted in this work of fiction are adults, regardless of their visual representation or textual description, and are not based on any real person*
Comments
No comments yet.