Vengeful Elf Liselotte Zero 3
English title:
Vengeful Elf Liselotte Zero 3
Japanese title:
復讐のエルフ リーゼロッテZeroIII~淫紋強制発情で淫魔調教レズレイプ!~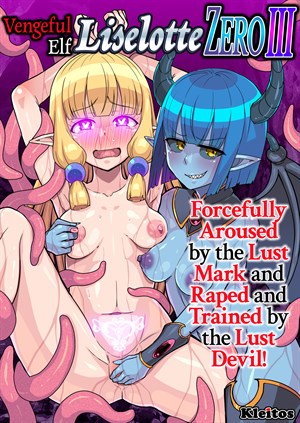 Page count: 21
Year published: .
Comic id: #348
Description »

The final (?) part of the Liselotte prequel trilogy is here!

After seeing what happened to her mother and sister in the previous two chapters, Liselotte is hellbent on revenge. She decides to form a pact with a lust demon in order to obtain the power she needs to destroy Aqiulas.

What she didn't anticipate is that the lust demon is a hyper-sadistic lesbian and the process to obtain new powers will be paved with lots of orgasms.
*All characters depicted in this work of fiction are adults, regardless of their visual representation or textual description, and are not based on any real person*
Comments
No comments yet.