Sexual Help Needed on Youkai Mountain
English title:
Sexual Help Needed on Youkai Mountain
Japanese title:
妖怪の山の性処理事情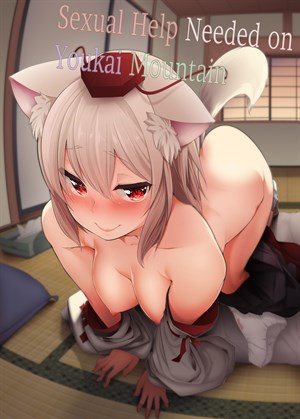 Page count: 1
Year published: .
Comic id: #322
Description »

Momiji is vacationing in the kappa village, when she finds herself in a delicate situation: kappa males have been assaulting human women, so Nitori is trying to record a porn movie to help them relieve their desires in a more controlled manner. Unfortunately, male kappa get very shy on camera, so Nitori asks Momiji to help them "get in the mood".

As it turns out, all kappa males look very girly and short, exactly the Momiji's type. In the end, it's Momiji who gets powerfully "in the mood" and wholeheartedly takes on the entire cast of shota kappas.
*All characters depicted in this work of fiction are adults, regardless of their visual representation or textual description, and are not based on any real person*
Comments
No comments yet.