Magical Toilet Girl Yuusha
English title:
Magical Toilet Girl Yuusha
Japanese title:
魔法少女ゆーしゃちゃん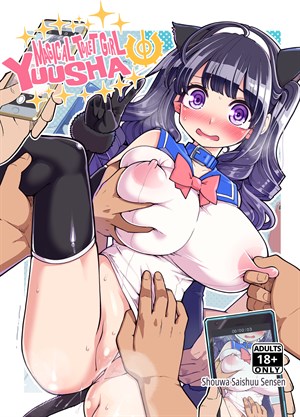 Preview Pages
Page count: 26
Year published: .
Comic id: #317
Description »

Meet Arihara Yuna. She's a prim and proper athletic honor student by day and Magical Holy Angel Cat Princess Yuusha, the magical defender of good girls and the bane of Badguy by night!

Except she's actually a total masochistic slut with ginormous boobs who always loses to Badguy and turns into his plaything. Her real magical girl name is Magical Horny Angel Cat Princess Yuusha.

This is her story.
*All characters depicted in this work of fiction are adults, regardless of their visual representation or textual description, and are not based on any real person*
Comments
No comments yet.