Gentleman's Maid Sophie 5
English title:
Gentleman's Maid Sophie 5
Japanese title:
紳士付きメイドのソフィーさん5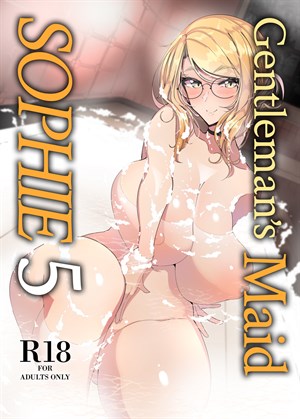 Preview Pages
Page count: 59
Year published: .
Comic id: #309
Description »

The fifth chapter in the Maid Sophie series is here! This chapter is rather light on dialog and has more of a slice-of-life vibe, mostly depicting Edwards's and Sophie's daily life.

But this particular slice gets very juicy and spicy once you bite deeper into it. In less poetic words, at the end of the day, Edward and Sophie get in the bath together and relieve each other's accumulated stress.
*All characters depicted in this work of fiction are adults, regardless of their visual representation or textual description, and are not based on any real person*
Comments
No comments yet.