The Little Princess' Love Affairs
English title:
The Little Princess' Love Affairs
Japanese title:
お嬢様の恋愛事情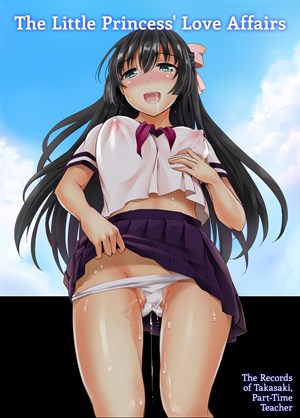 Preview Pages
Page count: 25
Source: Original
Year published: .
Comic id: #314
Description »

Kaya is the true model student: beautiful and rich, but modest, outgoing, but prim and proper. This is a mask, however, as at her heart, she's a massive pervert. Carrying this mask all the time is causing her stress to build up, but she connects with Takasaki, a part-time teacher at her school and starts a relationship that allows her to release her stress.

Today will be the last day Takasaki is teaching at her school, so he prepares a special parting gift for her...
*All characters depicted in this work of fiction are adults, regardless of their visual representation or textual description, and are not based on any real person*
Comments
No comments yet.