Futanari Succubus★Lovely Days
English title:
Futanari Succubus★Lovely Days
Japanese title:
ふたなりっこサキュバス★ラブリーデイズ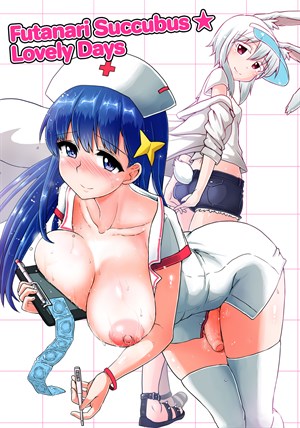 Preview Pages
Page count: 35
Year published: .
Comic id: #279
Description »

In Futanari Succubus★Unbalance, we found out how Aoi started working in Dr. Rami's clinic. Ever since, she's practically been Dr. Rami sidekick whenever there was a futanari medical emergency.

In this doujin, we finally get a good thorough glimpse of her daily life in the clinic. We see how she gets hard whenever she sees a patient's dick, how Rami uses her lust for educational purposes and how the mysterious doctor and the awkward succubus spend their free time together. Hint: mostly in bed.
*All characters depicted in this work of fiction are adults, regardless of their visual representation or textual description, and are not based on any real person*
Comments
No comments yet.