Gender Swap Spot and Nalis
English title:
Gender Swap Spot and Nalis
Japanese title:
男に戻るツボ&ナリス!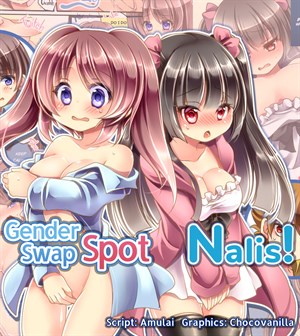 Preview Pages
Page count: 30
Source: Original
Year published: .
Comic id: #331
Description »

A pair of full-color light-hearted stories that deal with gender swapping.

In the first story, a guy wakes up after a night of binge drinking as a woman. His best friend wakes up next to him and proceeds to "improvise" a way to turn him back.

In the second story, a guy catfishes another man as a joke using a fake profile pic. When the day of their date comes over, he wakes up in a body resembling the girl he impersonated. On top of that, he feels compelled to go on the date and act as a girl.
*All characters depicted in this work of fiction are adults, regardless of their visual representation or textual description, and are not based on any real person*
Comments
No comments yet.