Naughty Foxy vol.11
English title:
Naughty Foxy vol.11
Japanese title:
きつねさんのえっちなほん11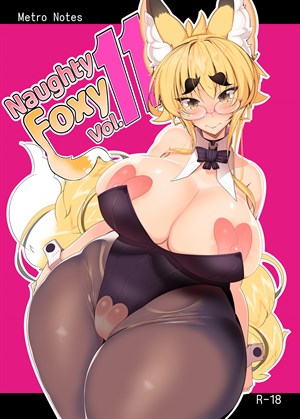 Preview Pages
Page count: 42
Year published: .
Comic id: #266
Description »

The first book in the Naughty Foxy series that we're publishing is a raunchy story of an extremely thick foxgirl infiltrating a secret club to investigate a drug ring.

The drug, of course, is an aphrodisiac and she, of course, get affected. What follow is pages upon pages of a thicc fox girl in a thigh bodysuit getting progressively horny while the club's proprietor has his way with her~
*All characters depicted in this work of fiction are adults, regardless of their visual representation or textual description, and are not based on any real person*
Comments
No comments yet.