Succubus Widow's Afternoon Secret
English title:
Succubus Widow's Afternoon Secret
Japanese title:
サキュバス未亡人昼下がりの秘密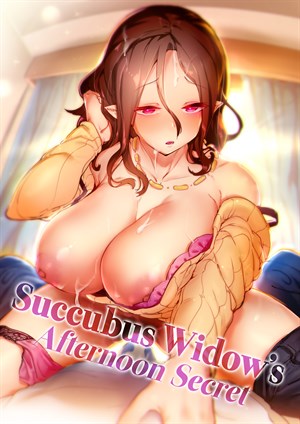 Preview Pages
Page count: 28
Year published: .
Comic id: #157
Description »

Yamazaki recently got a new job and moved into a new apartment. His life was going well, except for one thing: his neighbour is drop-dead beautiful widow that oozes sexyness from every pore. With her around, he has trouble concentrating and his mind is filled with nothing but fantasies of having sex with her.

Even more, he's been recently starting to have urges: he started yearning to be devoured by her. One afternoon, she invites him to her apartment for lunch. There she reveals a truth about herself: she's a succubus and her late husband died because he was too frail so she ended up "devouring him" completely. Hearing those words, something snaps inside Yamazaki and he asks if she would devour him too...
*All characters depicted in this work of fiction are adults, regardless of their visual representation or textual description, and are not based on any real person*
Comments
3 comments in total.
adix22

https://2d-market.com/Help/ContactUs

clicked your link, and I can't wonder why they haven't sought him out (bad sarcasm) the content on this site that is similar would be from Fatal Pulse, but Fatal was high demand artist due to his niche and his work's promo material wouldn't scare payment processors. Credit card companies don't want to touch those with a 10 foot pole notice how Fakku handles such content.

2dmart feel free to delete this post. direct email them about this artist if you want an answer.


I don't see any place to ask, so I'll ask here. Would it be possible to bring this person's http://saihate.2-d.jp/doujin.html doujins here?
Alright AHOBAKA! That was brilliant as I expected. Can't wait to buy more this author is really great. Sexy/dangerous monster girls... awesome release I loved it.