BEHAVIOUR+6: Rich Mouth
English title:
BEHAVIOUR+6: Rich Mouth
Japanese title:
BEHAVIOUR+6 "濃いくち"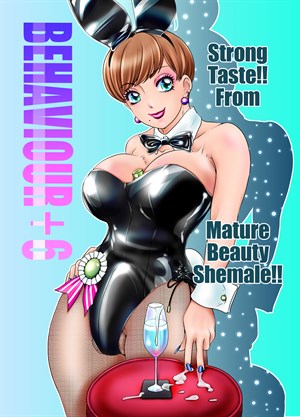 Preview Pages
Page count: 27
Source: Original
Year published: .
Comic id: #231
Description »

Two stories about trans hostesses and men who love them collected in one doujinshi.

Amanoja9 showing what they're best at: telling hot stories featuring trans people with no holds barred.
*All characters depicted in this work of fiction are adults, regardless of their visual representation or textual description, and are not based on any real person*
Comments
No comments yet.