FutaAna Prologue
Japanese title:
とあるふたなり聖女のアナニー録1章: ふたアナ 序章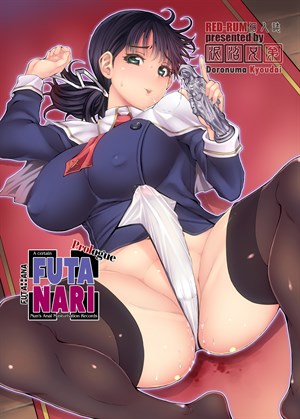 Preview Pages
Page count: 19
Source: Original
Year published: .
Comic id: #199
Description »

Hiragi Inori was abandoned as a child and now, as a young adult, she lives in the orphanage and aims to be a nun. She's also a futanari.

Due to her strict religious surroundings, she believes her dick to be sign of possession and her libido to be the devil's influence. Now she works hard every day to expel the devil's influence from her body. By masturbating in kinky ways.

This doujinshi is the first in series that's the spiritual successor of FutaOna series. Expect progressively more lewd and kinky ways of masturbation! And also, if you're a practicing Christian, you might want to skip reading this series. Save yourself from guilty boners.
*All characters depicted in this work of fiction are adults, regardless of their visual representation or textual description, and are not based on any real person*
Comments
No comments yet.