Pizza&Beard
English title:
Pizza&Beard
Japanese title:
Pizza&Beard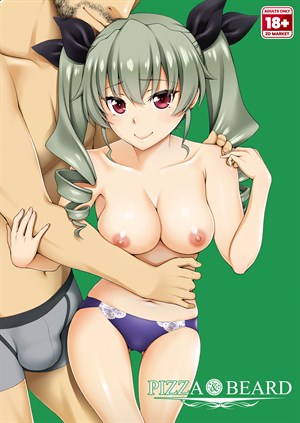 Preview Pages
Page count: 27
Year published: .
Comic id: #165
Description »

Anzio Team needs to scrape together some money to fund Anchovy's P40. Luckily, a rich bearded gentleman steps in: in exchange for some quality time together, he'll help them our.

As it turns out, the girls (and especially Anchovy) end up linking that quality time more than they originally anticipated.

Note: this doujinshi has been remastered on December 1st 2023. If you purchased it previously, please redownload the new version from your library.
*All characters depicted in this work of fiction are adults, regardless of their visual representation or textual description, and are not based on any real person*
Comments
No comments yet.