Tentacle Life
English title:
Tentacle Life
Japanese title:
触手ライフ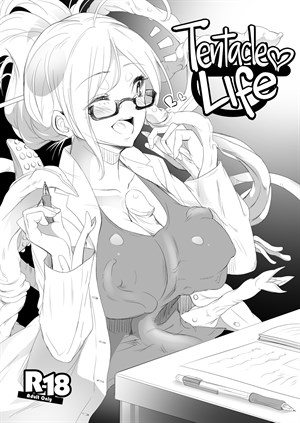 Page count: 14
Year published: .
Comic id: #154
Description »

Tentacles are considered unruly, aggressive creatures who do nothing but violently assault human women, and are therefore often discriminated against. This doujinshi chronicles two people, a human and a tentacle, who through their relationship reached mutual understanding and ushered an era of peace and cohabitation between the species.
A lot of tentacle penetration, pseudo-pregnancies, egg laying and lactation happens along the way, of course.
This story is a supplement to the Strange Creature and I story, so check it out of you like what you find in here.
*All characters depicted in this work of fiction are adults, regardless of their visual representation or textual description, and are not based on any real person*
Comments
2 comments in total.
yup that was great, I hope this is just a teaser for more to come!
More from Nekoarashi is always welcomed. Kudos for making it free, though I wouldn't mind buying it to keep supporting this great artist.
I especially enjoyed the last 2 pages, it's a great way to explain why 2-d market releases are superior to Japanese ones;)