The Strange Creature and I
English title:
The Strange Creature and I
Japanese title:
異形のキミと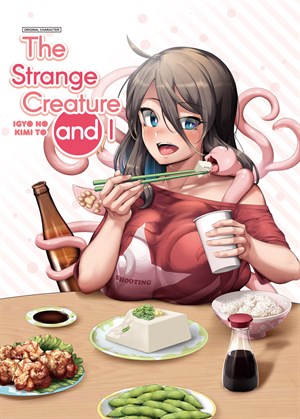 Preview Pages
Page count: 49
Source: Original
Year published: .
Comic id: #144
Description »

This is heart-warming love story about a relationship between a single woman and a cute tentacle monster.

Read the four short stories that document their relationship from the moment they met (when the monster crashed through her ceiling), through their somewhat kinky escapades, all the way to the moment she gives birth to his eggs.

Abandon the preconceived notions you may have about tentacle monsters! The one featured in this story is a genuine good guy (and an almost ideal boyfriend).
*All characters depicted in this work of fiction are adults, regradless of their visual representation or textual description and are not based on any real person*
Comments
6 comments in total.
Strange indeed...yet very cute. Their way of life definitely makes for an interesting one. Loved the part when they were on the bus...priceless.
Cute story, would love to see more of it.
Concentacles are so rare to find. It's like if Disney decided to make tentacle hentai. I really love it!
Comment by: Tsunetsuki
on
The slice of life and ero parts work very nicely together. I really liked it and hope to see a lot more from the author.
This is a great manga, I'm a big fan of consentacles so this is a great example.
I look forward to further adventures!