Half of PRISM 2
English title:
Half of PRISM 2
Japanese title:
Half of PRISM 2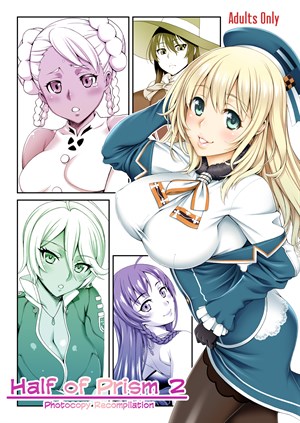 Preview Pages
Page count: 27
Year published: .
Comic id: #149
Description »

Like the previous issue, this book consists of 5 short stories (originally published between March 2013 and October 2014), featuring multitude of characters from several different franchises, all engaged in erotic situations (mostly just plain sex). Heroines this time are:
Chiho from The Devil Is a Part-Timer!
Akira from Uchuu Senkan Yamato
All five members of the Furry-eared Gang from Witch Craft Works
A whole flotilla of well-endowed ship girls from Kancolle
Aida from Gundam Reconguista in G
Note that only two stories are completely uncensored. Censor bars have bee removed from the remaining three, but some parts of the anatomy were never completely drawn by the artist.
*All characters depicted in this work of fiction are adults, regardless of their visual representation or textual description, and are not based on any real person*
Comments
No comments yet.