Look, Master! Boobs!! 3
English title:
Look, Master! Boobs!! 3
Japanese title:
ご主人様おっぱいですよ!!3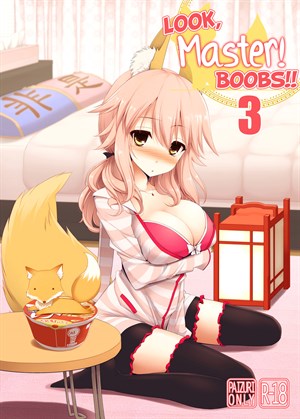 Preview Pages
Page count: 27
Source: Fate/Extra CCC
Year published: .
Comic id: #143
Description »

A compilation of several stories by Kurikara and Kujiran.
Tamamo, female Hakuno and Jinako take turns in servicing the silent protagonist with their ginormous boobs.
A book made by boobjob lovers for boobjob lovers.
Comments
No comments yet.