SOS -savage our souls-
English title: Victim Girls Ch.17: SOS -savage our souls-
Japanese title:
Victim Girls17章: SOS -savage our souls-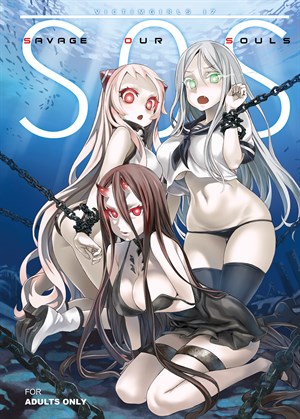 Preview Pages
Page count: 39
Source: Kancolle
Year published: .
Comic id: #141
Description »

Admiral has been captured by the Abyssal fleet and is held captive in the abandoned navy building.The Abyssal ship girls look down on him, abuse him and insult him.
Little do they know, however, that he's there on a mission: to turn each and every ship girl away from their duties in the Abyssal fleet and to make them submit to humanity. A valiant goal that will end the war.
And how is planning to do that?

By fucking their brains out and making them submit to him!
*All characters depicted in this work of fiction are adults, regardless of their visual representation or textual description, and are not based on any real person*
Comments
No comments yet.