Victim Girls R: FLESH & REFRESH with High School GIRLS
English title:
Victim Girls R: FLESH & REFRESH with High School GIRLS
Japanese title:
VictimGirlsR: JK de リフレ-Flesh & Refresh-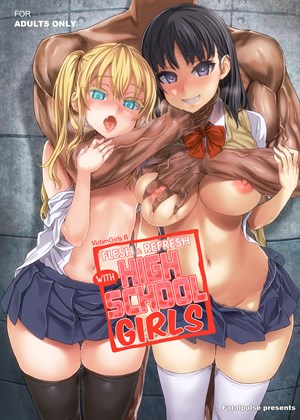 Preview Pages
Page count: 43
Source: Original
Year published: .
Comic id: #124
Description »

This is an unnumbered issue in the Victim Girls series.

From the master of happy endings, comes an original story of depravity and fall from grace.
Two young girls earn their pocket money by abusing masochistic men. But their sadism is only skin-deep. It takes just a little bit of roughing up to peel it away to reveal what they really are: masochistic pigs.

Trigger warning: everything.

*All characters depicted in this work of fiction are adults, regardless of their visual representation or textual description, and are not based on any real person*
Comments
2 comments in total.
Comment by: TheInverseGentleman
on
Love fatalpulse's stuff, be great to see some more of the ones I love on here since some are missing (collapse of Cagliostro in particular which got me both into fatalpulse and granblue). Great to be able to support artists I like instead of stealing their content because no official translation exists
Sadistic girls turned Ms. Delicious.