FutaOna Introduction Chapter
Japanese title:
とあるふたなりオナ娘の日記1章: ふたオナ序章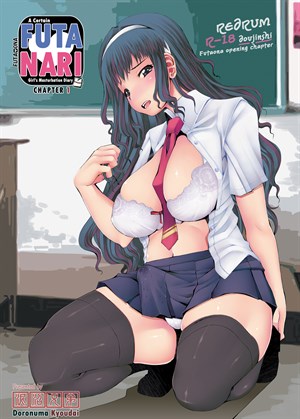 Preview Pages
Page count: 28
Year published: .
Comic id: #117
Description »

The first chapter in the "A Certain Futanari Girl's Masturbation Diary" series! Contains a certain futanari! Contains a certain futanari masturbating! Contains a certain futanari writing a diary about her masturbation habits! All in one big, bulging, hot package!

Tomoe is a lewd futanari who just can't stop stroking herself. And all the lewd fantasies she has, while doing it, are depicted as if they're really happening!
Contains 6 extra pages of imagined molestation that weren't found in the original Japanese release.
*All characters depicted in this work of fiction are adults, regardless of their visual representation or textual description, and are not based on any real person*
Comments
1 comments in total.
Comment by: OutoMaisteri
on
Finally, one of my favorite artists hit 2D Market! More please!