Calming a Panzer High
English title:
Calming a Panzer High
Japanese title:
パンツァーハイのおさめかた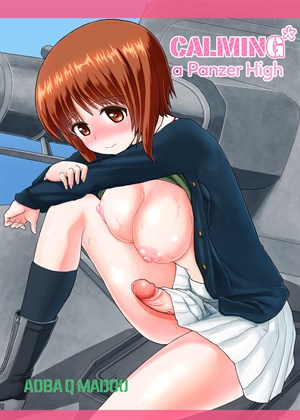 Preview Pages
Page count: 27
Source: GuP
Year published: .
Comic id: #114
Description »

The first part of the doujinshi has Miho and Yukari being too excited and erect after a session of tankery, a condition known as "Panzer High". They're left with no other options but to relieve each other.

The second part of the story shows the entire Turtle Team's dealing with their Panzer High in a group effort. There's plenty of blowjobs, onahole usage, kissing, breast sucking and other stuff one would expect in a futa orgy. Overall, great team building.
Comments
No comments yet.