Naked Futanari Beach Volleyball
English title:
Naked Futanari Beach Volleyball
Japanese title:
全裸でふたなりビーチバレー★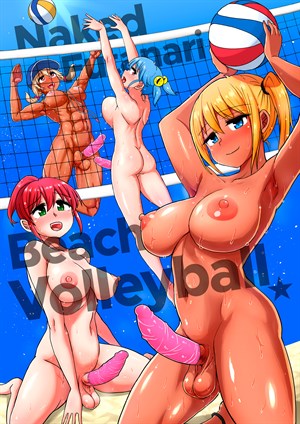 Preview Pages
Page count: 40
Year published: .
Comic id: #511
Description »

As was shown previously, there's a nudist beach in Inujima City that caters to futanari customers. The only rule is: no boners.

However, as this doujin will show, there's a small secluded beach nearby where those rules are not enforced. So when Rin, Milky, Hazumi and Eru have a beach volleyball match in the nude there, things get very heated very quickly.
*All characters depicted in this work of fiction are adults, regardless of their visual representation or textual description, and are not based on any real person*
Comments
No comments yet.