The Princess Who Became a Dog I-II-III
English title:
The Princess Who Became a Dog I-II-III
Japanese title:
犬になった王女さま I・II・III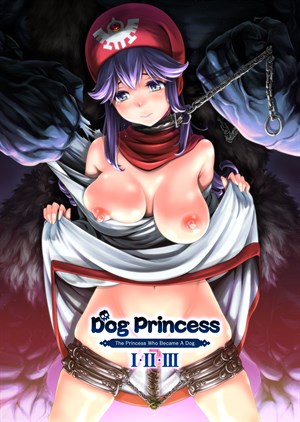 Page count: 54
Year published: .
Comic id: #105
Description »

Three doujinshi for the price of one!
The Princess of Moonbrooke no longer wanted to be a princess and pleaded the Mirror of Ra to fulfil her wish. The cursed mirror complied and creating a dark clone that would train her to become a dog. More precisely, a dirty, permanently horny, submissive bitch.
Watch her training progress through three 13-pages long episodes, in which she falls from a proper princess to complete pervert.
Extra color illustration are included.
*All characters depicted in this work of fiction are adults, regardless of their visual representation or textual description, and are not based on any real person*
Comments
2 comments in total.
Comment by: DibaTibaNiba
on
Fairly lengthy doujinshi with a very good price for the amount of pages.


I'm disappointed that it didn't turn out to be as kinky as the human pet title made it out to be. There's only one page where she's dressed like a dog and lead by a leash within the narrative with several other color pages of the dog costume. Dog cosplay should have been featured a bit more in the story and had more foreplay either with the sex toys or the body double. The art is very good though and they added some nice touches with the gif pages like Nawoi said which were amusing.
This site has been filling a gap that I'd had, for at least year now. A gap that exists within the hentai community being either vanilla or "other."
Adding this circle and their manga was a great decision as far as I can tell because there is a lacking of "other" type hentai. It's important to me to support hentai that is worth reading for me to keep the medium itself interesting. Too much vanilla kills the mood. (so please release Netoraserare.)

I don't think many were expecting an omnibus release for this!?
Well worth the money and a great introduction to sin-maniax, may many more follow and I mean ASAP! :3
Also those start menus between the chapters were pretty damn brilliant.

GO!GO! 2d-Market. Keep up the great releases, versed blog posts, well done translations and support for circles. I will support your every release.