Pleading Nene-san
English title:
Pleading Nene-san
Japanese title:
おねだりネネさん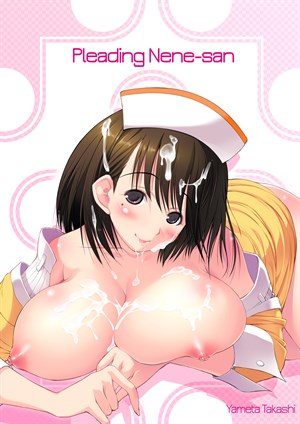 Preview Pages
Page count: 23
Year published: .
Comic id: #90
Description »

Nene goes to school wearing a bunch of vibrators because her boyfriend asked her to.
Nene gives her boyfriend a boobjob.
Nene has anal sex with her boyfriend.
Nene does her job while having her cum-filled ass plugged up with a vibrator.
Nene has some rough sex with her boyfriend.
Nene cums with an amazing ahegao.
What, you were expecting some kind of plot? Too bad, this book has nothing but dirty sex from start to finish.

Note: this doujinshi has been remastered on July 15th 2020. If you purchased it previously, please redownload the new version from your library.
*All characters depicted in this work of fiction are adults, regardless of their visual representation or textual description, and are not based on any real person*
Comments
No comments yet.