Phantom Thief Black Bunny
English title:
Phantom Thief Black Bunny
Japanese title:
怪盗❤ブラックバニー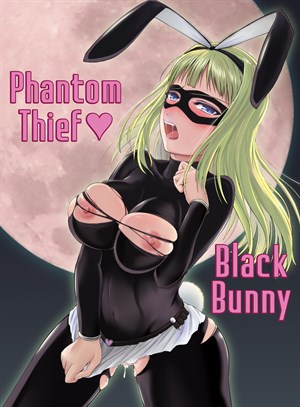 Page count: 30
Year published: .
Comic id: #79
Description »

Phantom Thief Black Bunny is a mysterious masked thief, a master of infiltration and deception. She always announces her exploits beforehand, taunting and mocking the authorities and her targets.
This time, she set her eyes on a big treasure, set on display in a well guarded mansion. As always, she has a perfect plan to execute her heist.
Everyone has a fatal flaw though, and hers is clumsiness (and a big butt). She gets stuck in a fence and discovered by a security guard. Will the Black Bunny manage to squirm her way out of this perilous situation or will she become the security guards' plaything?
*All characters depicted in this work of fiction are adults, regardless of their visual representation or textual description, and are not based on any real person*
Comments
No comments yet.