Chizuru-chan Development Diary 1
English title: Development Diary Ch.5: Chizuru-chan Development Diary 1
Japanese title:
開発日記5章: 千鶴ちゃん開発日記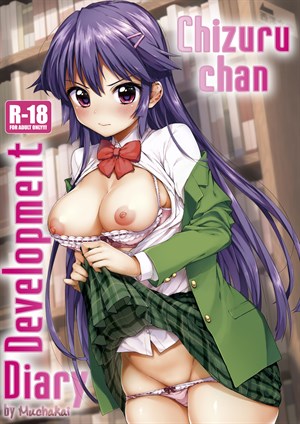 Preview Pages
Page count: 43
Source: Original
Year published: .
Comic id: #78
Description »

On the surface, Shiina Chizuru is a proper (albeit a bit uptight) schoolgirl. Her sharp tongue and a sense of morality have gotten her in trouble with her peers and teachers on more than one occasion. Additionally, she carries a secret crush on one of her teachers, a young and dashing Tsukino.

After accidentally getting involved in an incident involving embezzling school funds, however, she finds herself at the mercy of her fat middle-aged teacher Tamura.

How far is she willing to go to protect her beloved Tsukino-sensei? And how much of her "proper girl" facade is just an act hiding a really perverted girl?

Find out in this steamy erotic story by veteran doujin circle Muchakai.
*All characters depicted in this work of fiction are adults, regardless of their visual representation or textual description, and are not based on any real person*
Comments
No comments yet.