MILD LUNCH
English title:
MILD LUNCH
Japanese title:
MILD LUNCH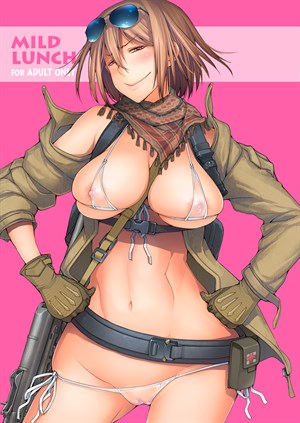 Preview Pages
Page count: 22
Year published: .
Comic id: #66
Description »

Customer service can be tricky, especially when your previous job description is "mercenary bodyguard".
With the global arms race on the decline, CCAT decides to branch into family restaurant business. How will the mercenary-turned-waitress Mild handle her newfound job?
*All characters depicted in this work of fiction are adults, regardless of their visual representation or textual description, and are not based on any real person*
Comments
No comments yet.