Threatened Reika-chan
English title:
Threatened Reika-chan
Japanese title:
脅されれいかちゃん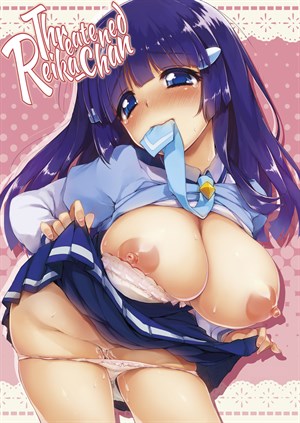 Preview Pages
Page count: 31
Source: Smile Precure!
Year published: .
Comic id: #62
Description »

Being a magical girl is not easy.

In addition to balancing their academic duties and fighting evil monsters, they must work hard to keep their real identity hidden from the public. After all, that's common sense for every superhero type.

This explains perfectly why Reika was so willing to give in to blackmail and started paying money to a man who took photos of all the Smiles transforming. Unfortunately, even a rich girl like Reika eventually runs out of money.

"Luckily" for her, her blackmailer has an alternative way for her to pay him in mind. The only question really is how far is Reika willing to go to protect her friends.

Note: this doujinshi has been remastered on November 5th 2019. If you purchased it previously, please redownload the new version from your library.
*All characters depicted in this work of fiction are adults, regardless of their visual representation or textual description, and are not based on any real person*
Comments
No comments yet.