Hagasuki - I very much like rape
English title:
Hagasuki - I very much like rape
Japanese title:
僕は陵辱が好き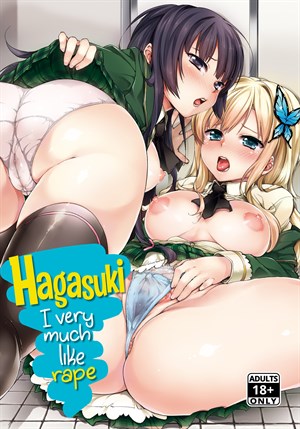 Preview Pages
Page count: 31
Source: Haganai
Year published: .
Comic id: #61
Description »

Words can come back to bite you in the ass.
Sena and Yozora learned that the hard way when members of Sena's fan club interpreted their incessant bickering as a cue to corner Yozora and have their way with her as a warning.
Sena stumbles accidently into the act but, rather than to stop it, she continues to watch silently, captivated by Yozora's disgraced appearance.
Unbeknownst to her, however, is the fact that the entire situation has been arranged by one, particularly obsessed, member of her fan club. And now he has both girls right where he wants them...

Note: this doujinshi has been remastered on March 19th 2020. If you purchased it previously, please redownload the new version from your library.
*All characters depicted in this work of fiction are adults, regardless of their visual representation or textual description, and are not based on any real person*
Comments
No comments yet.