Zuihou and Hamakaze in Racing Swimsuits
English title:
Zuihou and Hamakaze in Racing Swimsuits
Japanese title:
競泳水着な瑞鳳ちゃんと浜風さんと。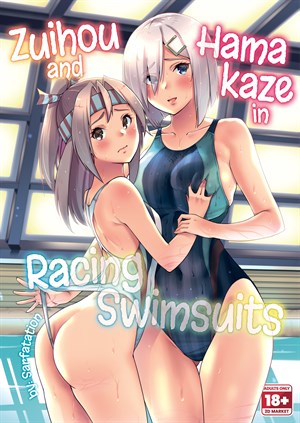 Preview Pages
Page count: 27
Year published: .
Comic id: #599
Description »

Admiral Reserved a pool for Hamakaze and Zuihou to practice swimming in. After their practice is over, the two girls separate, only for Zuihou to later stumble upon Hamakaze and Admiral having some hot sex at the pool. Getting all hot and bothered, Zuihou asks to join in…
*All characters depicted in this work of fiction are adults, regardless of their visual representation or textual description, and are not based on any real person*
Comments
No comments yet.