BEHAVIOUR+7
English title:
BEHAVIOUR+7
Japanese title:
BEHAVIOUR+7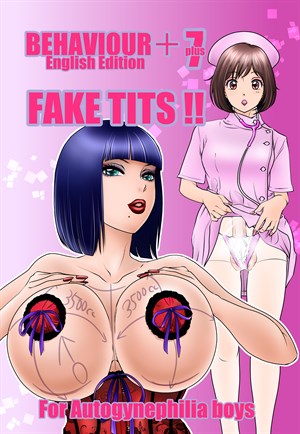 Preview Pages
Page count: 24
Year published: .
Comic id: #597
Description »

Kaede is at a clinic to get a sex reassignment surgery, but he's having his doubts. He always wanted to be a girl, but now that the time is coming, he's having a hard time giving up his dick. But then the head nurse demonstrates to him that gender is indeed not a binary: she's a trans woman herself, but she still enjoys using her dick. And by "demonstrates", we mean she fucks him. And then the doctor also joins in.

Is it really surprising then that the big reveal is that the palace was not a licensed clinic in the first place?
*All characters depicted in this work of fiction are adults, regardless of their visual representation or textual description, and are not based on any real person*
Comments
No comments yet.