Chizuru-chan Development Diary Full Color: Part Two
English title:
Chizuru-chan Development Diary Full Color: Part Two
Japanese title:
千鶴ちゃん開発日記~堕ちた元純情優等生は、中年教師の雌犬オナホ~(後編)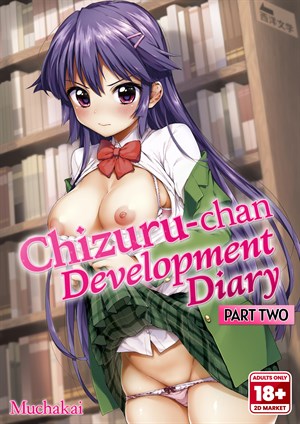 Preview Pages
Page count: 96
Year published: .
Comic id: #595
Description »

Years after we first published the original Chizuru-chan Development Diary series, comes a complete rework by the author, turning the back and white pages into full color ones. To do it justice, we've also refreshed our original translation and completely remade the lettering. This is part two, containing the last three chapters.

Synopsis:
On the surface, Shiina Chizuru is a proper (albeit a bit uptight) schoolgirl. Her sharp tongue and a sense of morality have gotten her in trouble with her peers and teachers on more than one occasion. Additionally, she carries a secret crush on one of her teachers, a young and dashing Tsukino.

After accidentally getting involved in an incident involving embezzling school funds, however, she finds herself at the mercy of her fat middle-aged teacher Tamura.

How far is she willing to go to protect her beloved Tsukino-sensei? And how much of her "proper girl" façade is just an act hiding a really perverted girl?
*All characters depicted in this work of fiction are adults, regardless of their visual representation or textual description, and are not based on any real person*
Comments
No comments yet.